Bottega Prosecco Competition
---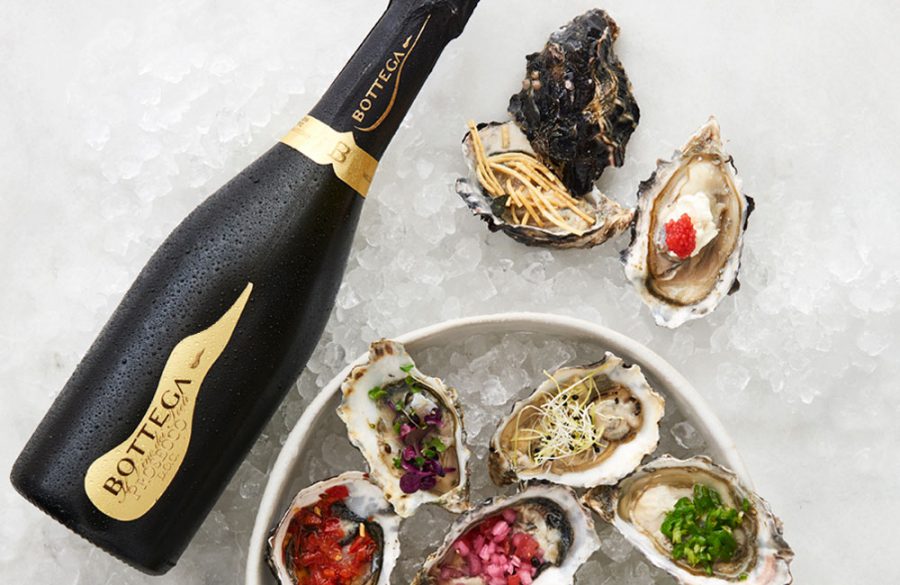 Show off your knowledge of Prosecco next time you visit Cape Town Fish Market
Is it Champagne? Is it an MCC? No, it's Prosecco! Join us in discovering Northern Italy's most sought-after export.
Prosecco is a twice-fermented Italian sparkling wine similar to Champagne in France and the South Africa's own MCCs. It's made only in the Prosecco region in Northern Italy – think just north-west of Venice – predominantly with the Glera white grape varietal.
Why is it important to us? Because it happens to go particularly well with fish, of course. Plus its fresh, light and crisp palate makes it an ideal aperitif for the South African sunshine.
What makes Prosecco different?
Unlike Champagne and MCCs, Prosecco uses the Charmat-Martinotti method of fermentation. Under this method, the secondary fermentation (the one that produces all the bubbles) takes place in stainless steel tanks and not in the bottle itself. The result is sparkling wine that's less expensive to produce and meant for drinking in its vintage, ideally within a year to a year-and-a-half.
The Glera grapes give it a crisp taste with intense aromas of fruits such as apple, pear and peach.
Want to learn some Italian? Something you'll find on genuine Prosecco bottles are the letters 'DOC' or 'DOCG'. This stands for Denominazione di origine controllata (controlled designation of origin) and Denominazione di Origine Controllata e Garantita (controlled and guaranteed designation of origin). This is a quality assurance label to let you know that the Prosecco you're drinking came from the designated Prosecco region in Italy because it's the only area allowed by European law to make it.
Prosecco mixology
Prosecco is served chilled, like Champagne, and is great as an aperitif. While it's usually served unmixed, it was an original ingredient in the Bellini cocktail, and can replace Champagne in other cocktails such as the Mimosa for a delicious Italian twist on a classic.
Now available at the Cape Town Fish Market: Bottega Gold and Bottega Brut Prosecco
The Bottega winery is a multi-award winning family-owned-and-run business situated just near Conegliano, Italy's Prosecco capital. Four generations of the Bottega family have been producing fine Italian wines, Grappa and Prosecco for almost a hundred years. Now, CTFM is bringing you two of their flagship Prosecco sparkling wines – the Bottega Gold and the Bottega Brut.
Bottega Gold Prosecco
Gold isn't just in the name. The Bottega Gold has a characteristic pale straw yellow colour and a rich, persistent foam and fine perlage, making it a delight for both the eyes and the tastebuds. Its combination of fruity and floral scents are typical of classical Prosecco, with Golden apple, Williams pear, acacia flowers and lily of the valley all identifiable on the nose.
Like its name, its striking gold bottle isn't just for show. It protects the Prosecco from exposure to light, preserving its aroma and freshness for your glass.
Try it with… It goes beautifully with our Salt & Pepper Calamari starter, and we also highly recommend it with our Kingklip for a classic Prosecco pairing.
Bottega Brut
Displaying a similar brilliant straw yellow colour, silky foam and persistent bubbles, Bottega's Brut Prosecco is fresh, well-balanced and subtle. It's fragrant on the nose, with clear notes of acacia flowers, apple, white peach and citrus fruits.
Try it with… We think Bottega's Brut goes excellently with our Oysters, but it's also a fine complement to our other shellfish dishes, including our Mussels, Crayfish and Prawns.
See our full menu here.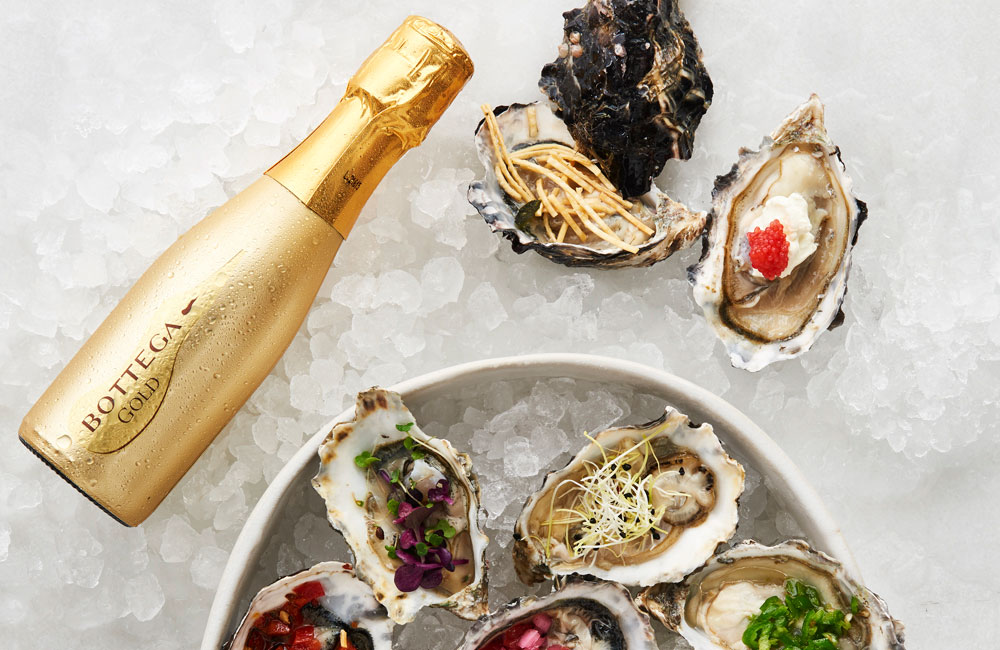 Stand a chance to win with CTFM and Bottega Prosecco between the 1st and the 30th November 2016!
The Cape Town Fish Market is bringing Bottega Prosecco to South Africa's shores, and to celebrate, we've got an amazing Prosecco hamper to give away in the month of November. If you're a fan of all things bubbly, don't miss out!
The hamper contains 3 bottles of Bottega Gold Prosecco 750ml and 3 bottles of Bottega Prosecco DOC Brut 750ml, valued at over R2,000. After all, what better way to celebrate summer than with sunshine, seafood, and a chilled glass of Prosecco?
To enter, all you need to do is upload a picture of yourself enjoying Bottega Prosecco at any of our CTFM branches with the hashtag #winwithbottega between 1 and 30 November 2016. Simple. Pictures uploaded to Instagram, Facebook and Twitter will qualify. The winner will be randomly selected and announced at the beginning of December.
Terms and Conditions:
The Cape Town Fish Market Bottega competition runs from 1 to 30 November 2016.
In order to enter, contestants need to upload a picture of themselves enjoying Bottega prosecco to either Facebook, Instagram or Twitter, and use the hashtag #winwithbottega.
Pictures have to be taken at a Cape Town Fish Market branch between 1 and 30 November 2016.
Entrants give Cape Town Fish Market and Bottega the right to use their pictures for marketing purposes.
Cape Town Fish Market competitions are open to all South African residents, excluding employees of Cape Town Fish Market, as well as associated companies, agencies, sponsors and their immediate family members.
The winner will be chosen at the discretion of the judges. Judges' decision is final and no correspondence will be entered into.
The prize is not transferable or redeemable for cash.
Cape Town Fish Market and Bottega will not be held responsible for disputes in connection with prizes or for any loss, damage or injury that may be suffered or incurred by prize winners.
Entrants accept these rules and agree to be bound by them.
Cape Town Fish Market reserves the right to change or cancel competitions at any time if deemed necessary.
Prizes have to be redeemed within 2 months after winning.