Eating local is much easier (and more delicious) than you think
---
If you're a food-lover (and if you're reading our blog, we know you are), you've probably already heard someone tell you to 'eat local', or you've seen 'locally-sourced' on a menu. Why? Because when food is sourced locally you save on all the carbon emissions of long-distance transport, which often includes international flights. This doesn't just help the environment – eating local often means food is cheaper and fresher, and you get more seasonal variety. It also means you're helping the local economy, and encouraging local farmers and producers to invest in making their produce sustainable.
There are lots of good reasons to eat local. Sometimes the biggest barrier is simply knowing what is local, and where you can find local food – but if you're a seafood lover, we've got good news: thanks to South Africa's extensive coastline, eating local is really easy. Cape Town Fish Market offers a wide range of locally-sourced fresh fish and seafood year-round. Our range of local seafood is caught off South Africa's beautiful coastlines, and often shipped directly to our restaurants to keep it exceptionally fresh.
Curious? Here's what you should try on our menu to make sure your meal is both local and lekker…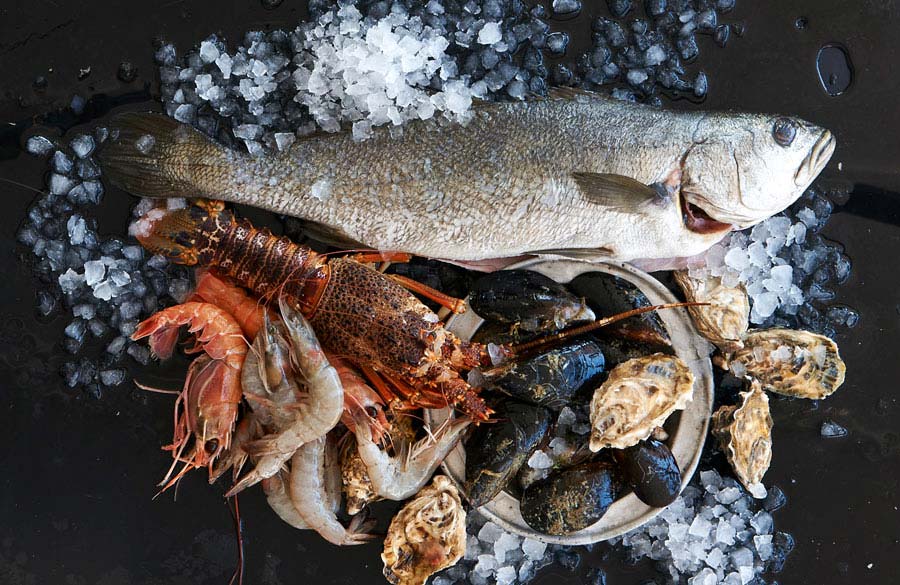 Abalone (farmed)
Abalone is a slow-growing sea snail native to South Africa's shores. Because it takes between eight and ten years to mature, it's vulnerable to overfishing, which is why we make sure we source it only from local, sustainably-farmed stocks.
Find it on our menu at…
Farmed abalone is currently only available at our V&A Waterfront CTFM in Cape Town.
Hake
Cape Hake (both shallow-water and deep-water) is native to Africa's western coastline, with stocks stretching all the way from Angola to KwaZulu Natal. Both widespread and highly fertile, hake is not only one of South Africa's most popular fish, but also one of its most sustainable. In South Africa, hake is locally-fished off the West Coast.
Find it on our menu in…
Fish Cakes, Fish & Chips, Fish Burger, in our Fish Curry, Potjies and Platters, and as Stacked Hake, Hake & Calamari and more… Our hake is always fresh, never frozen.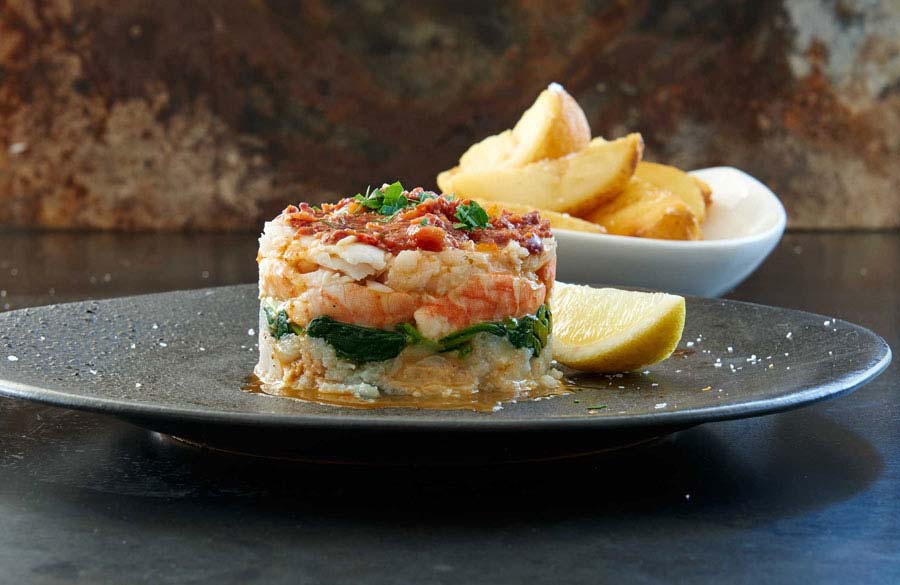 Kingklip
Kingklip is caught locally off the southern and western coasts of South Africa, often in conjunction with hake. It's one of South Africa's most popular eating fish.
Find it on our menu in…
A 180g or 280g Kingklip fillet (grilled to perfection, of course), and as part of our Executive Platter. Because it's locally-caught, our Kingklip is always fresh, never frozen.
Oysters
The Cape Rock Oyster – one of the world's most delicious, in our opinion – is native to South Africa's western, southern and eastern coastlines, all the way up to KZN, where much of the stock comes from today.
Find it on our menu as…
A fantastic starter in sets of four or eight, served fresh. Add a glass of Cape MCC or Prosecco to round off this local delicacy.
Snoek
Snoek is a popular local fish, caught predominantly by line fishing within the inshore zone along the western South African coastline, all the way from the Namibian border to the Eastern Cape.
Find it on our menu as…
Snoek Samoosas, and as part of our Seafood Plank
Tuna
Tuna, one of the world's most famous, popular and widespread fish is also native to South Africa's eastern shores. CTFM serves fresh, locally-caught yellowfin tuna between October and June, depending on weather conditions.
Find it on our menu as…
Sushi! Whether it's a spicy tuna & avocado roll, or delicious tuna sashimi, there's nothing better than fresh, local yellowfin tuna.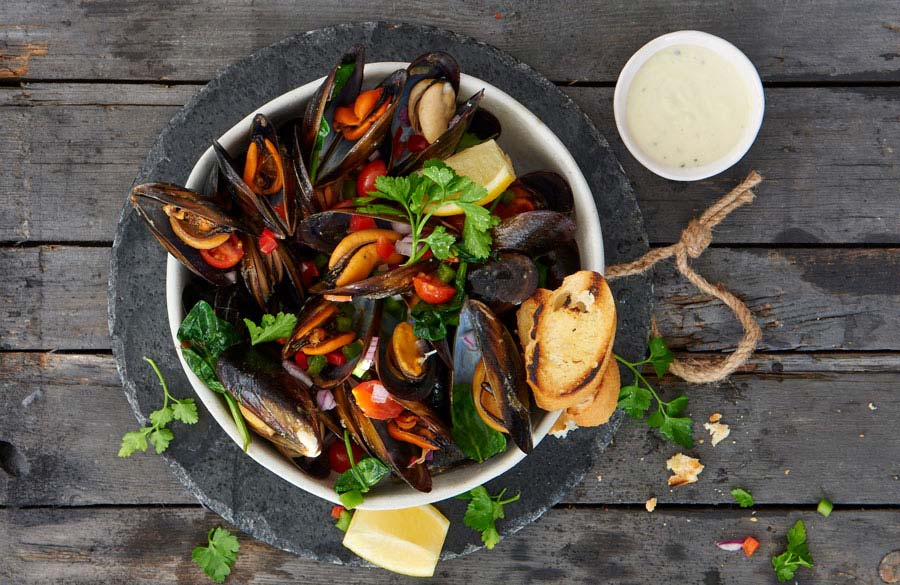 West Coast mussels
The West Coast of South Africa is famous for its black mussels, and it's this local variety, farmed largely around Saldanha Bay, that we serve at CTFM.
Find them on our menu as…
Mussels by themselves, in our West Coast Potjie, or in any of our famous platters.
For us here at Cape Town Fish Market, serving fresh local fish isn't just about taste, or freshness, or providing the best possible South African seafood experience for our customers. Because we serve seafood, helping preserve our oceans is a part of our business. It's something our founder Douw Krugmann and his sons feel very strongly about. For example, right now, half of the 312 million kilograms of seafood South Africa consumes every year is locally-caught. If we can invest in sustainable, local fishing and aquaculture, we can do our part to help keep local seafood stocks intact for future generations. For us, it's more than just food for thought. It's a part of our future.